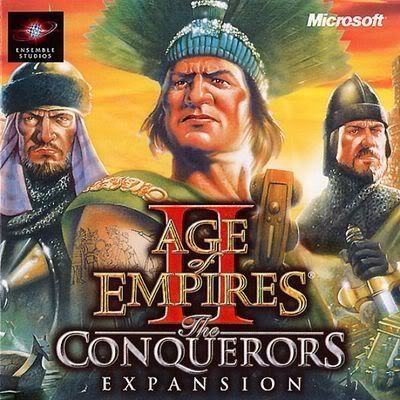 Requisitos del sistema
* Microsoft® Windows® 95/98/Me/XP/NT 4.0 con Service Pack 5
* Un PC con un procesador equivalente a 166 MHz o superior
* 32 MB de memoria RAM de sistema
* 200 MB de espacio disponible en el disco duro, 100 MB de espacio disponible en el disco duro para archivos intercambiables
* Un lector de CD-ROM de velocidad 4x o superior
* Super VGA con 2 MB de memoria de video
* Para el audio se necesita una tarjeta de sonido, unos altavoces o unos cascos
* Microsoft Mouse o un dispositivo señalador compatible
* Un módem de 56.6 Kbps o superior para poder jugar online
Información de la descarga
Tamaño: 227 MB
Formato: .RAR
Idioma: Inglés
Servidor: GigaSize
Se trata de un .rar que contiene Age of Empires II: Age of Kings + Age of Empires II: The Conquerors Expansion. Lo único que noté faltante son los videos, todo lo demás está como corresponde.
El archivo lo subí yo, asi que pueden contar con que todo está en orden.
Al terminar la descarga del .rar, descomprimirlo y a jugar.
>> El ícono empires2.exe es el juego sin la expansión, si quieren jugar con la expansión deben ingresar desde el ícono age2_x1.exe